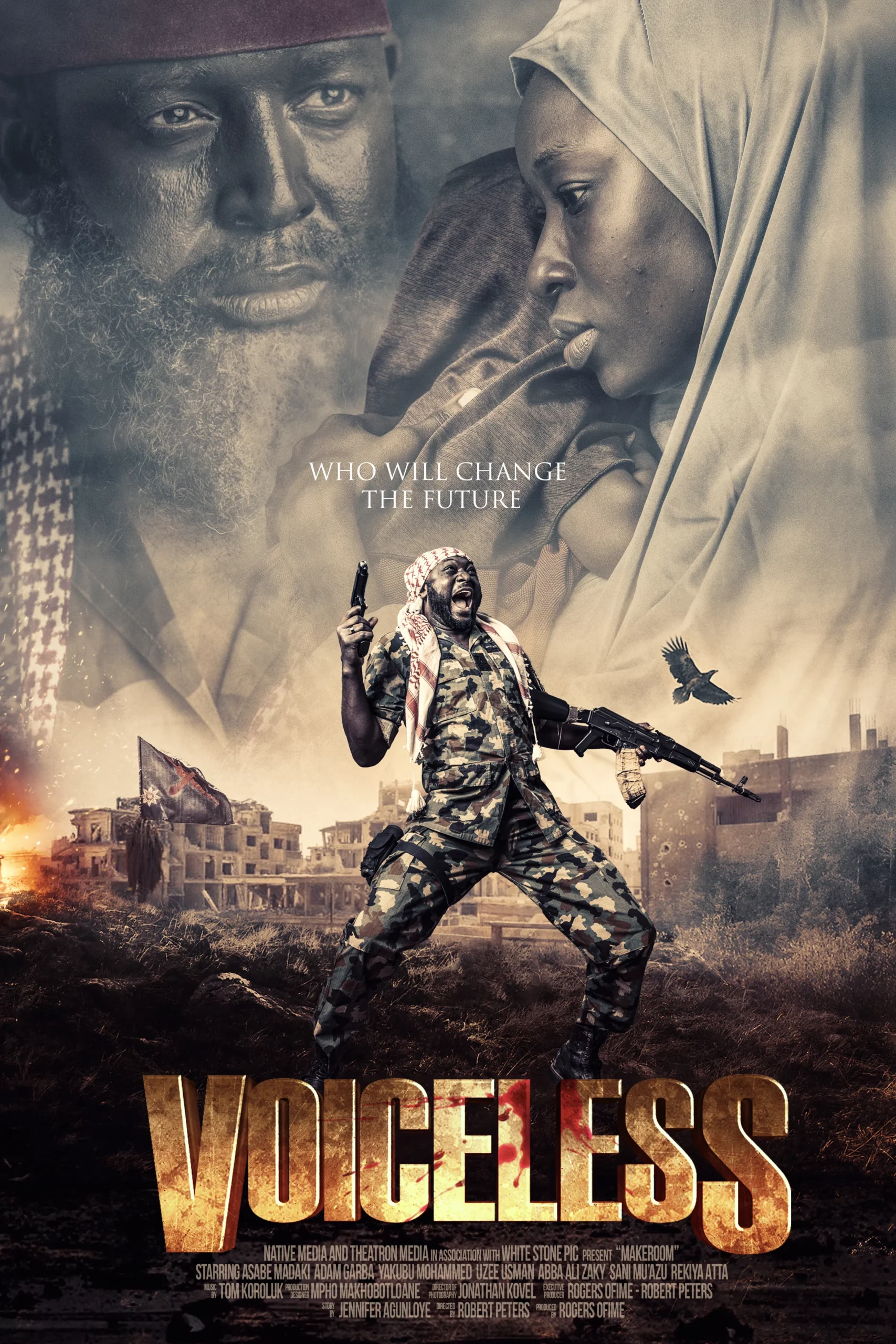 Originally Posted October 14, 2022 by Yomovi Staff
Download Voiceless (2020) – The Hausa feature film is a story of love and the power of dreams in the midst of the violence and terrorism in Nigeria's northeast and is based on eyewitness account. It follows the story of a bright, promising girl, Salma who was held captive by a daring terrorist group along with 245 of her schoolmates.
Despite her seemingly hopeless reality, she refuses to give up on her huge dreams. The struggle to regain freedom and realize her dreams leads to unfathomable pains and deaths.
Genre: Thriller
IMDB Rating Live: https://m.imdb.com/title/tt13149312/
IMDB Rating: 7/10 From 34 Users
Resolution: 720×400
Directed by: Robert Peters
Starring: Mary Anawo , Musa Ashoms , Rekiya Attah
Release Name: voiceless2020nfwebh264-rbb
Release Date: November 20, 2020 (Nigeria)
Audio: Hausa | AAC | 160 kb/s
Runtime: 1 h 51 min
Subtitles: English